The Problem:
The City of Abbotsford had an abundance of PVC media filters left over from a wastewater treatment project that it wanted to dispose of in a sustainable way. A third-party Project Consultant reached out to Reclaim Plastics to find a solution to recycle the PVC filters.
There were over 500 media filters; each block was 4'x2'x2' and weighed 35lbs, which made them relatively lightweight individually but rather large and bulky.
The Solution:
Working with the City of Abbotsford's Project Consultant, Reclaim Plastics received material samples to analyze the polymer composition further. After confirming the material composition, we used our expertise to develop a plan to handle the logistics and recycle this bulky plastic waste stream.
Logistics were a challenge, and Reclaim worked with the City's parameters to organize pick-ups on a backhaul basis to minimize the carbon footprint of the process. We picked up the equivalent of 3 x fifty-three foot trailers worth of material.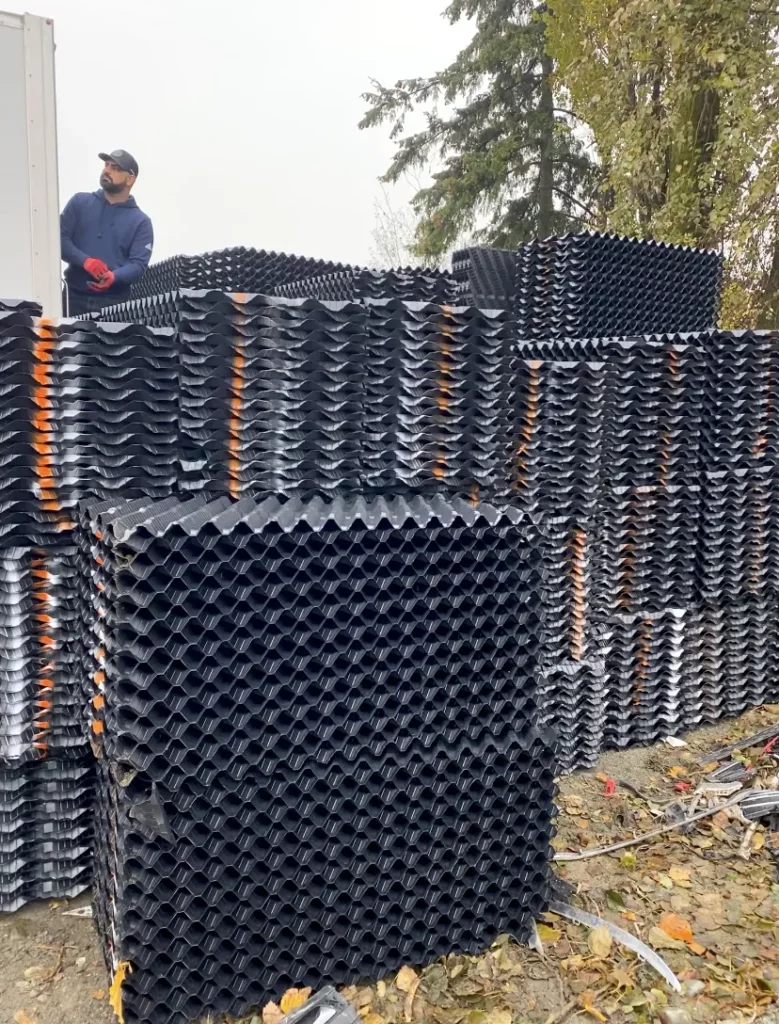 Reclaim shredded the lightweight material using a four shaft shredder and followed by a granulating stage and further processed by our downstream partner. With over 18,000 lbs of PVC regrind, this material was converted from a waste stream into a new material input.
The Outcome:
Reclaim provided a complete solution to the City of Abbotsford to recycle its overstock PVC media filters. The service included an eco-friendly pick-up on a backhaul basis; the plastic was size-reduced using a four shaft shredder and further densified using our granulator at Reclaim's Burnaby facility.
The filter re-grind was further processed into a manufactured process which achieved the client's expectation of upcycling the PVC media filters. The City of Abbotsford successfully diverted over eight tons of material from the landfill.
PVC is one of many types of industrial plastic we recycle at Reclaim Plastics. We're constantly innovating – contact us and find out about our solutions for your industrial recycling needs.